As part of Safe Work Month, BYDA CEO Mell Greenall visited Darwin this week to meet with members, industry stakeholders and to present at an industry workshop at Charles Darwin University.
During the week, Mell and SA/NT Territory Manager Nigel March met with BYDA industry partners including Master Builders NT, Civil Contractors Federation NT, and the Housing Industry Association NT. They also had the opportunity to meet with newly appointed NT WorkSafe Executive Director Peggy Cheong, and her team to discuss how BYDA can work more closely with the regulator to promote safe excavation practices.
The visit to Darwin proved a great opportunity to network with members, and industry stakeholders in the NT. There was great engagement, with discussions covering industry collaboration and ways to improve health and safety in construction with commitments from Master Builders NT, Housing Industry Association NT and the Civil Contractors Federation NT to share and promote our safety messages with their members.
A highlight of the trip was the opportunity for Mell and Nigel to present at Charles Darwin University to the students from the school of engineering. The BYDA team presented alongside Bruce McKinley – CDU Manager of Health and Safety and Environment, as well as Dean Turner from Power and Water Corporation. Power and Water Corporation transmits and distributes electricity and provides water and sewerage services across the Northern Territory and is one of BYDA's largest members in the Northern Territory.
The industry workshop focused on design and safety in construction, with engineering students learning about best practices and ways to keep co-workers safe. It was great to share insight on asset protection and vital practices with engineers of the future.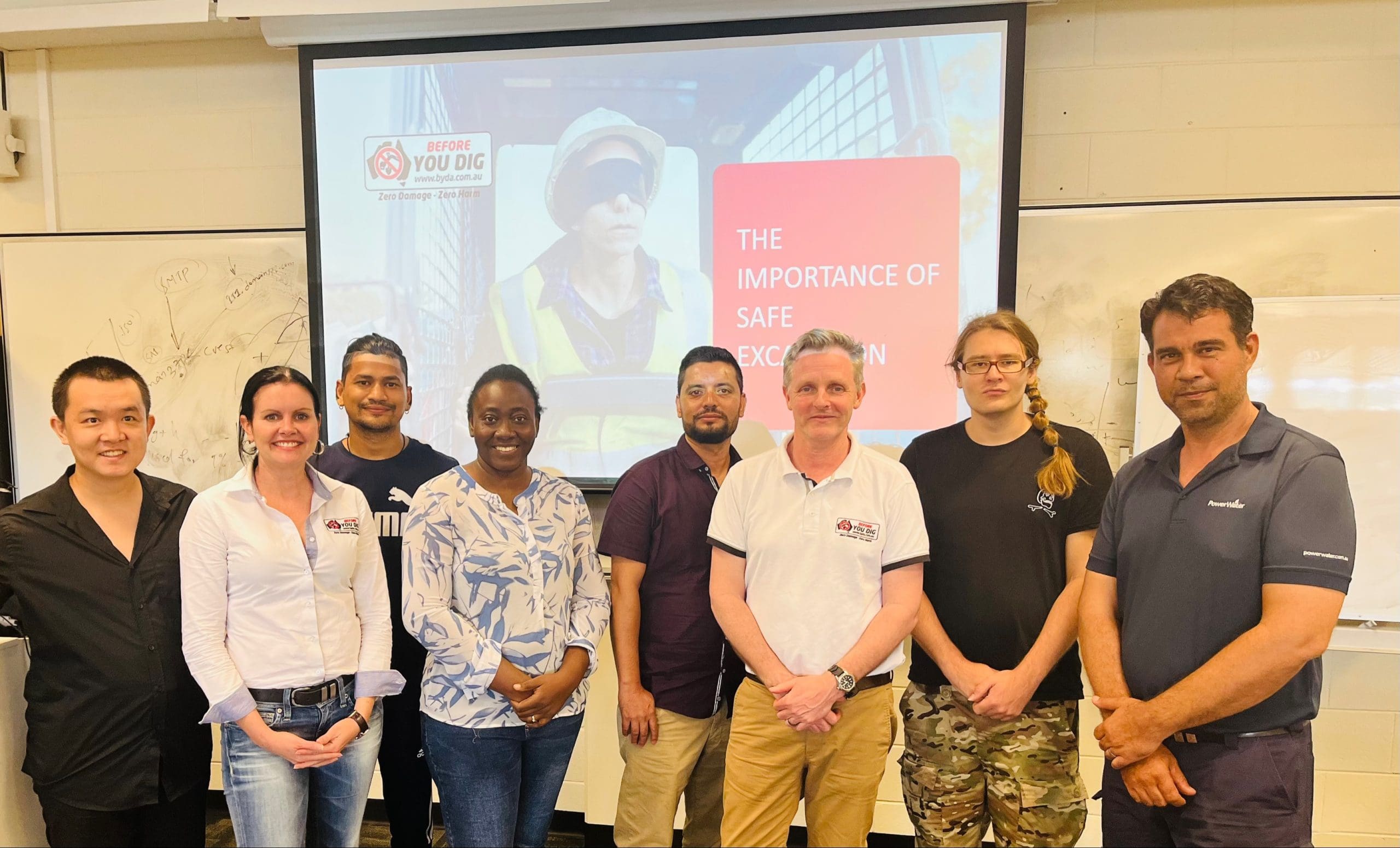 BYDA is keen to meet with members and partners across Australia to promote safe excavation practices, whether it's at an industry forum, conference or training session. Reach out to the BYDA team via our contact form and arrange a BYDA representative to attend your next event.