Complying with Safety Standards: A Guide to SafeWork NSW's Electrical Safety in Construction
Starting from February 2023, SafeWork NSW Inspectors will conduct an operation to enhance electrical safety compliance and raise awareness of electrical hazards at work sites. Contact with overhead and underground power lines and faulty equipment still pose a significant threat to workers. This makes electric shock the second leading cause of death in the construction industry.
SafeWork NSW have advised they will maintain a strict stance on anyone failing to protect themselves or others from electrical risks in the workplace. Five new penalties been introduced, including failure to perform a risk assessment or comply with power line controls. These breaches attract fines of up to $3,600 for businesses and $720 for individuals.
To ensure safety near power lines, workers such as PCBUs, site supervisors, and machinery operators should use the Look up and Live app and free Before You Dig Australia referral service to locate infrastructure assets and power lines.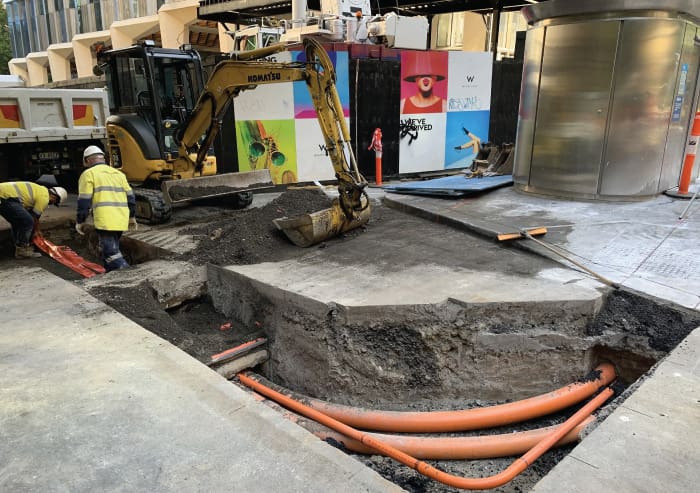 The Before You Dig service is free to use, and is available online or via the iPhone or Android apps. Before carrying out excavation work, it is essential to follow the 5Ps of safe excavation. This starts with lodging a free BYD enquiry to obtain plans and information. Small businesses also have access to a range of supporting services and resources provided by SafeWork NSW. These include free online safety workshops, safety rebates, and access various safety podcasts, inspection checklists, and webinars.
To help raise awareness, SafeWork NSW has also created a stakeholder pack to aid communication and dissemination of information. Please support in spreading the word on electrical safety. For more information, visit the SafeWork NSW website.