BYDA Unveils User-Friendly Updates
Before You Dig Australia (BYDA) takes a step forward to making the process of getting free plans smoother and more accessible. While these updates may not trigger fireworks, they represent a significant leap forward in improving user experience and streamlining the process of getting free plans. Let's dive into the details of these exciting enhancements:
Streamlined onboarding process
New users are guided straight to the lodge an enquiry page, skipping the dashboard. This adjustment eliminates unnecessary steps and allows users to instantly initiate their enquiries and get free plans, saving valuable time and effort.
Informative splash-screen with lodge enquiry instruction
We've introduced an eye-catching splash screen that provides users with visuals of detailed instructions and guidance on how to lodge an enquiry. This informative overlay offers clear, detailed step-by-step instructions on lodging an enquiry. Plus, we've included a handy "Don't show again" option for seasoned pros. This allows you to say goodbye to the splash screen once you've mastered the skill of lodging an enquiry. It's all about putting users in the driver's seat!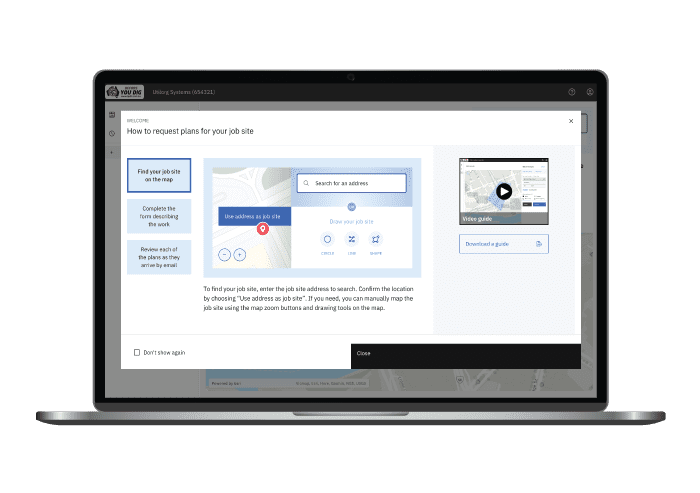 Enhanced address search functionality
As BYDA recognizes the frustration caused by spelling mistakes or incorrect suburbs when searching for an address, we've turbocharged our address search functionality! The system now adeptly handles spelling errors, wrong suburbs, or other inaccuracies, ensuring users can easily find the required location. Accurate results are now just a few keystrokes away!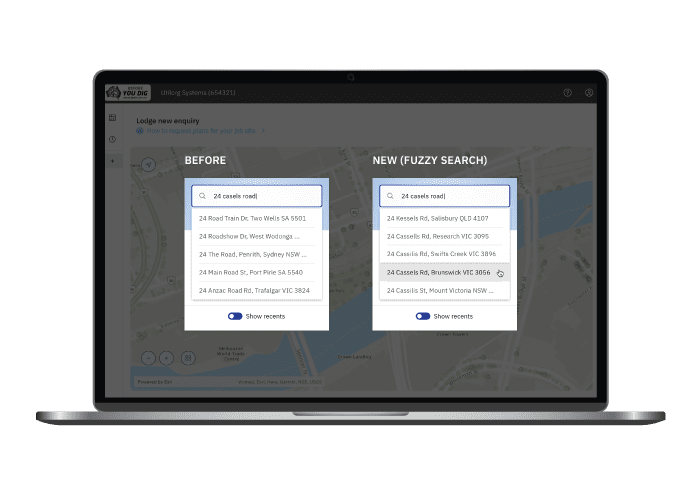 Simplified dig site selection – the choice is yours!
Following a search for an address, BYDA now gives users an additional option to use the property boundary as the designated dig site. This feature simplifies the process for users who wish to conduct digging activities within or around the property's boundaries. This option allows users to conveniently define their dig site without having to draw shapes and make manual adjustments.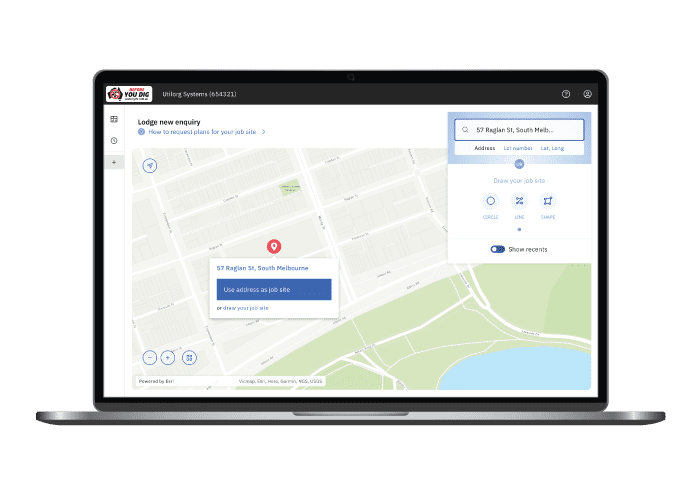 BYDA is committed to continuously enhancing user experience and delivering a service that caters to the needs of all users. Although the recent update is not a monumental change, it represents a significant step towards making the service more user-friendly. From a streamlined onboarding process to improved address search capabilities and the inclusion of the property boundary as a dig site option, these enhancements aim to simplify getting free plans and ensure a seamless user experience. BYDA will continue to prioritize user feedback and implement updates to refine further and optimise its service, making it easier and more efficient for users to carry out their digging projects.
Want to learn more about BYDA? Or have questions? Contact us via the website!