The Institution of Surveyors New South Wales (ISNSW) is a professional organisation representing over 1,000 surveyors in the state. They also promote the highest standards of practice and ethics in the surveying profession. Before You Dig Australia (BYDA) and ISNSW have teamed up to deliver Continuing Professional Development (CPD) training to surveyors across NSW. BYDA's dedicated damage prevention team will deliver the CPD-certified training sessions.
The CPD-accredited training is a major step forward for BYDA. It provides surveyors with a chance to enhance their expertise and abilities in underground service location and infrastructure management. It also creates a space for surveyors to network with the industry.
"The partnership would help surveyors to stay ahead of the curve in a rapidly changing industry."
The sessions offered by BYDA to ISNSW are worth 1 Survey Practice point when the attendee joins in person or on a live webinar. BYDA's training sessions cover a range of topics, including the utilisation of cutting-edge technologies and optimal approaches in service location, the crucial role that surveyors play in infrastructure management, and the significance of clear communication between all participants involved in excavation work. BYDA has designed the CPD-certified training sessions for ISNSW to meet the needs of all attendees. Therefore, they can attend the sessions either online or in person in NSW.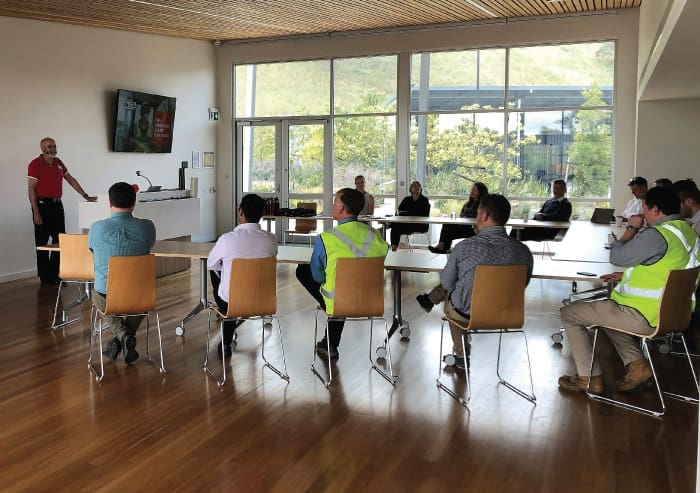 According to the acting CEO of ISNSW, Rachel Greenwood, the collaboration with BYDA is an important step in promoting the professional development of surveyors in NSW. The CPD-accredited course will enhance their knowledge and skills in locating underground services and infrastructure management. Ms Greenwood said, "the partnership would help surveyors to stay ahead of the curve in a rapidly changing industry. It will provide them with the skills and knowledge they need to succeed in their careers."
BYDA's training sessions are open to all members of ISNSW, and non-members are also welcome to attend. Our sessions will provide attendees with an opportunity to network with other professionals in the industry. Contact us to learn more about our free education services or book a session for you and your team.